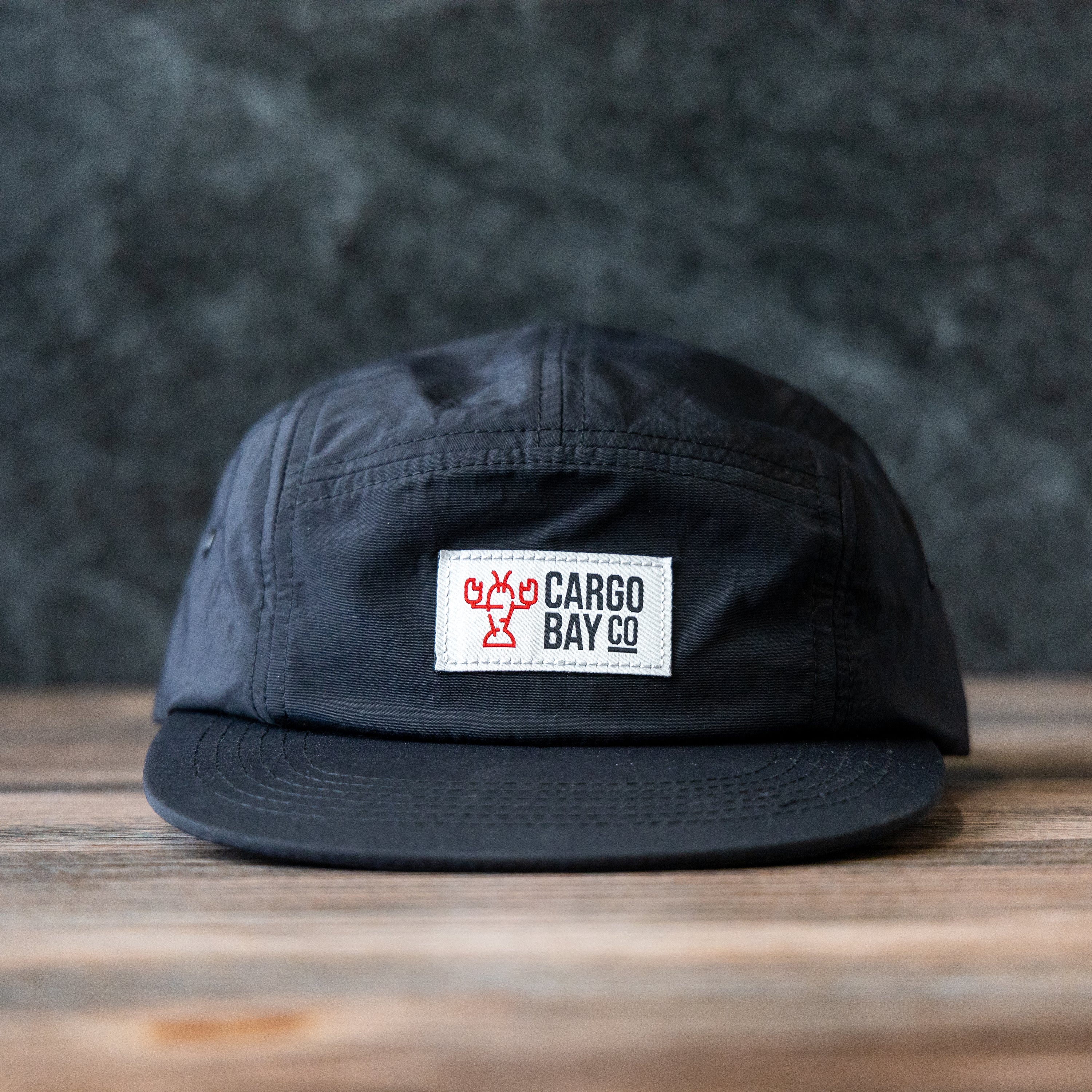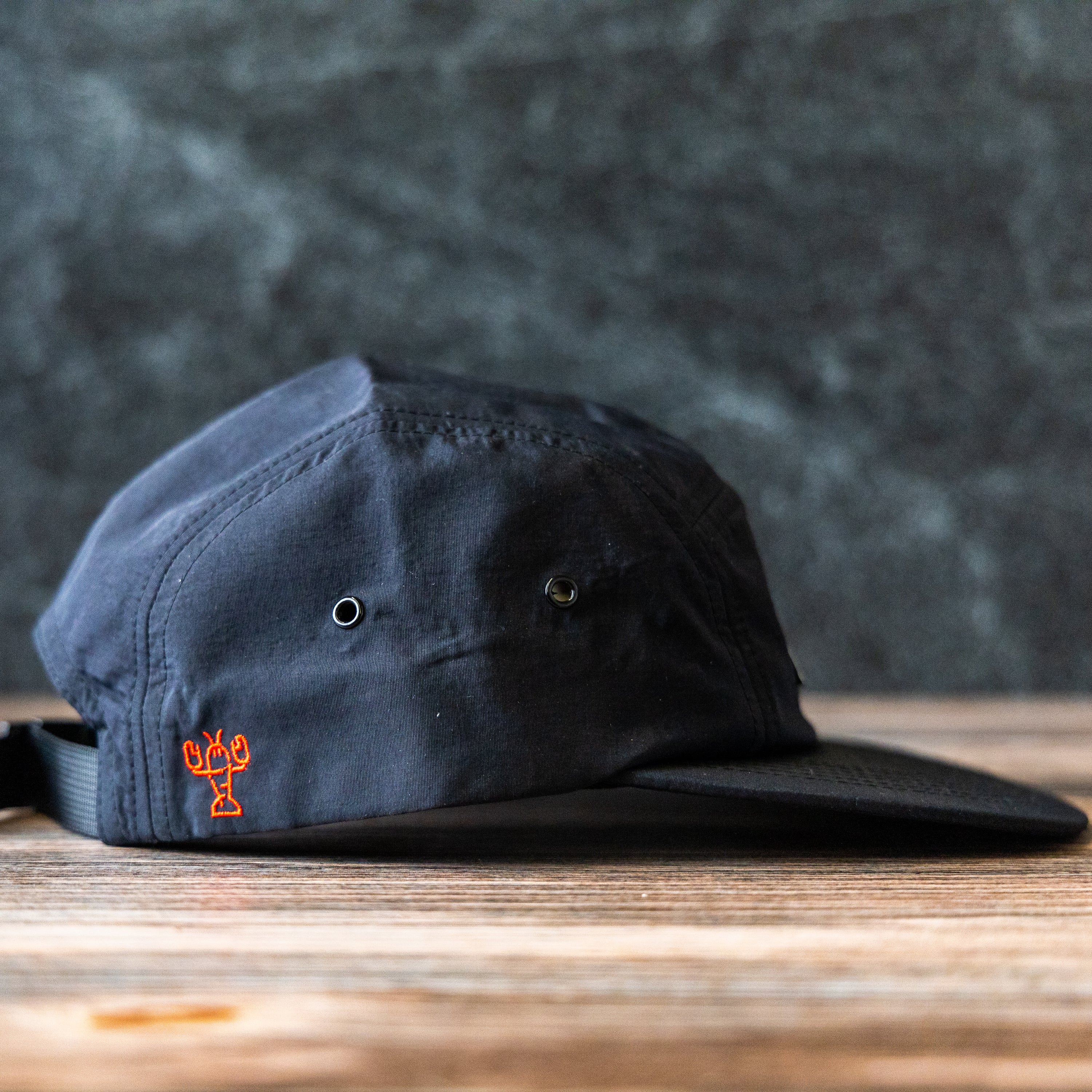 Elevate your headwear collection with the Cargo Bay Co. Black Nylon 5-Panel Camp Hat. Crafted from high-quality black nylon, this hat combines durability, versatility, and on-trend style. Featuring a unique red lobster embroidery on the back and a distinctive Cargo Bay sew-in patch on the front, this camp hat is a must-have accessory for those who appreciate quality craftsmanship and attention to detail.


Unmatched Quality and Durability: Made from premium black nylon fabric, our 5-panel hat is built to withstand the test of time. The sturdy nylon construction ensures durability and resilience, making it the perfect companion for your everyday adventures. Whether you're exploring the great outdoors, hitting the urban streets, or simply lounging around, this hat is designed to keep up with your active lifestyle.


Easy Care and Maintenance: We understand the importance of convenience, which is why our Black Nylon 5-Panel Hat is machine washable. Simply toss it in the washing machine whenever it needs a refresh, and it will come out looking as good as new. No more worrying about stains or dirt ruining your favorite hat – our machine-washable design ensures hassle-free maintenance and long-lasting wear.


Why Choose Cargo Bay Co.? At Cargo Bay Co., we prioritize customer satisfaction and offer products that deliver on both style and functionality. Our Black Nylon 5-Panel Hat is a testament to our commitment to quality craftsmanship and attention to detail. We believe in creating accessories that not only enhance your personal style but also provide long-lasting comfort and durability.